Some things in life require that you do a bit of due diligence before starting. Especially things that might need to be kept secret, or perhaps embarked upon with discretion.
A great example would be if you sign up for an email list, or perhaps a utility company's site like PG&E, and use an email address that you think is yours but isn't. That happens every so often. It reminds me of this xkcd comic.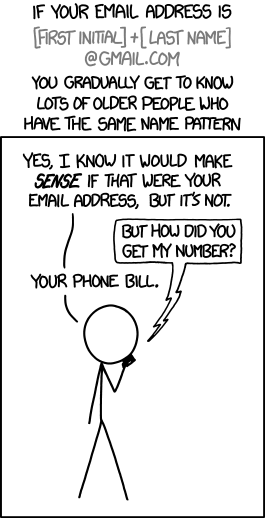 But a real big goof is when you sign up for a site that's not a utilities company or Ebay … but… let's say one called AshleyMadison.com. You would think that when signing up for a site to cheat on your spouse that you would really be sure to use your own email address.
So yeah, guy with one of my alternate emails: I changed your ashley madison password and I am slightly altering your profile. And those password reset requests are being ignored because they're coming to me now. No, I won't dox you unless you really get on my nerves.