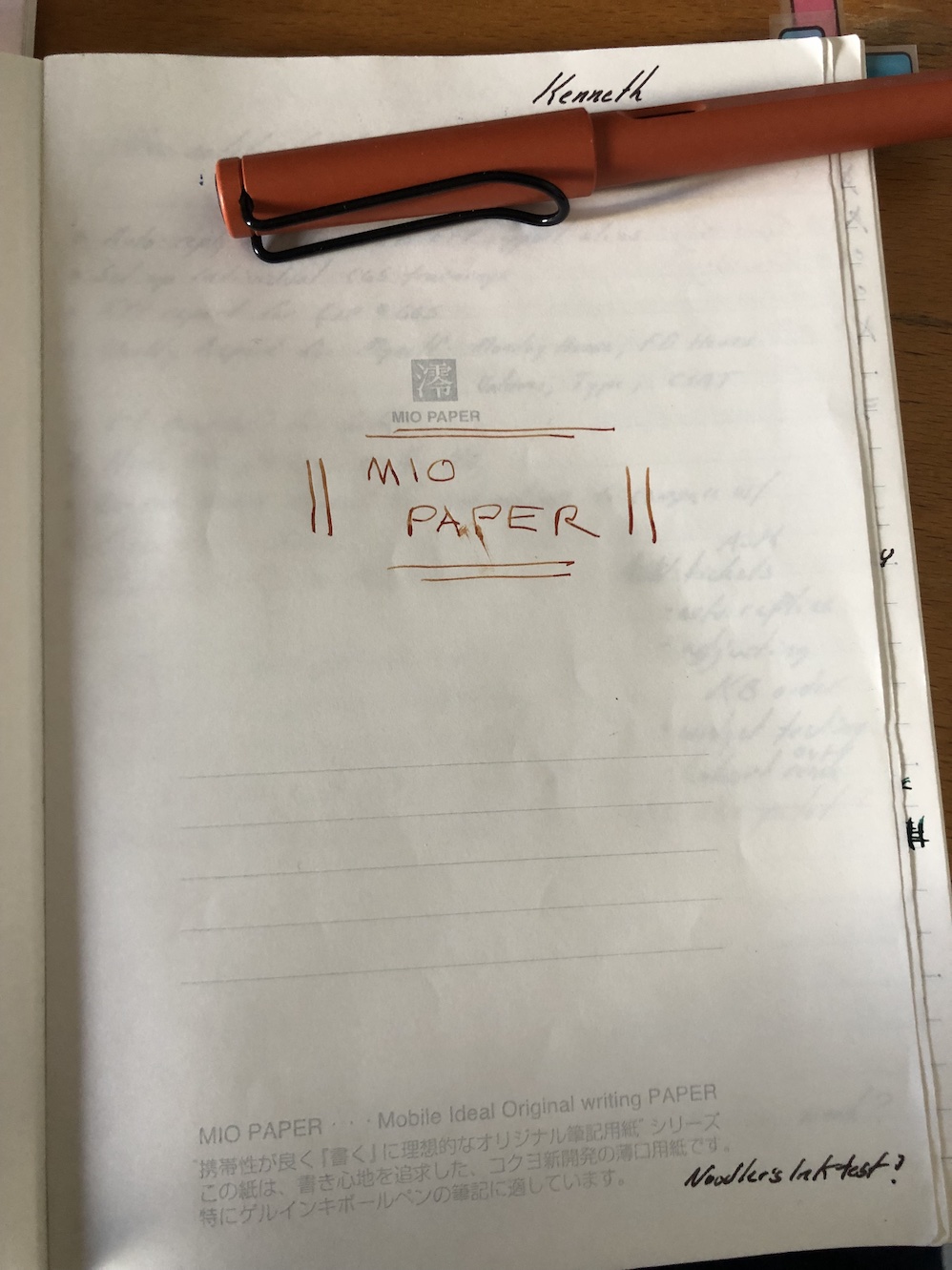 I've been using these A5 Campus notebooks from Kokuyo for a while nd I quite like them. I've mostly been using them for work and the A5 softcovers have been durable but easy to put away at the end of my work day.
They're both the same size, but the first one I started with is slightly different, and I hadn't noticed the difference at first. I think I just ordered two different ones to try and I only noticed the difference later.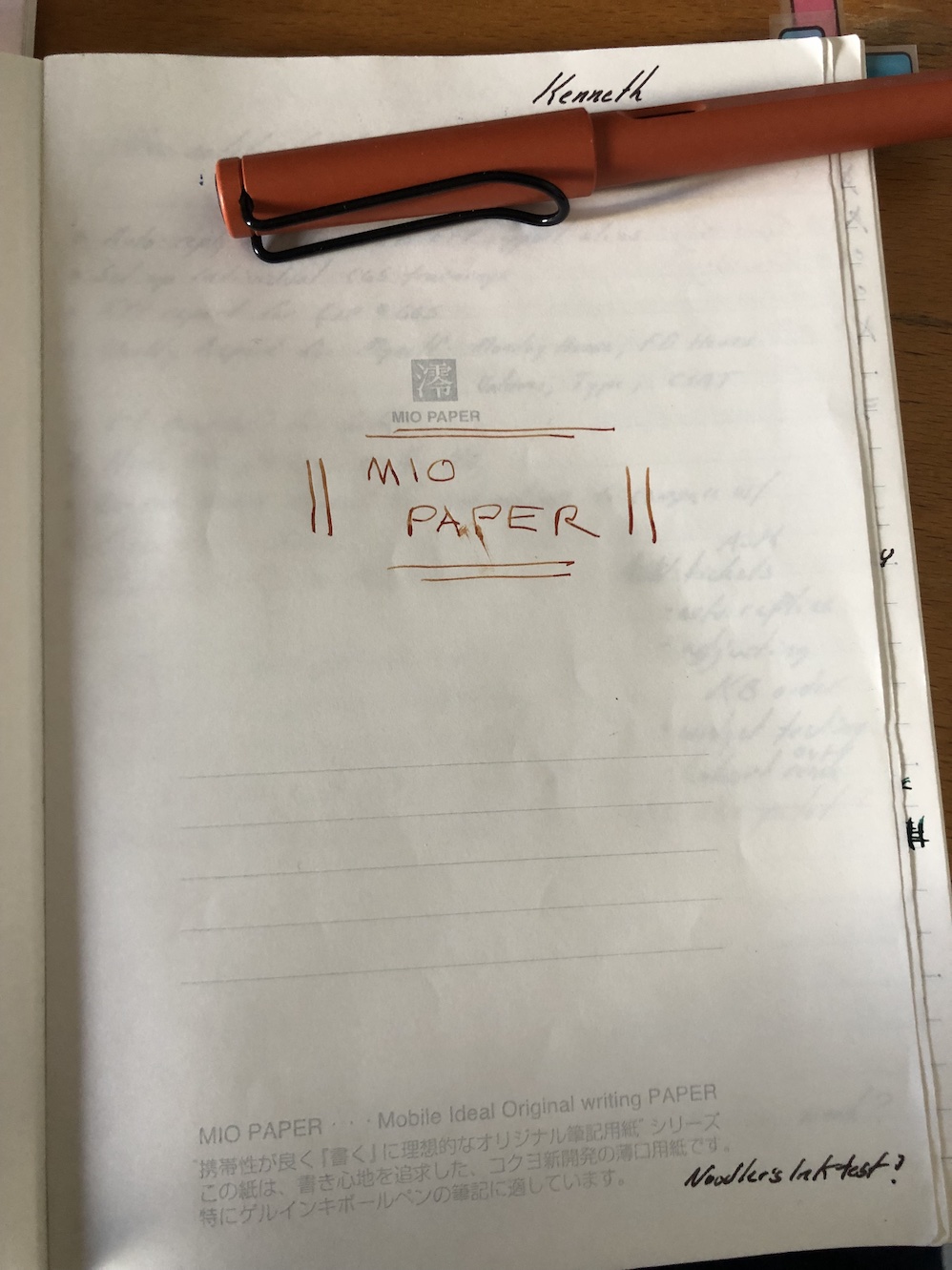 The cream-covered notebook has "MIO Paper" and has a High grade label on the front. I had originally assumed that 'high grade' was a pun about being a school notebook and the owner wanting an A+ in her class, but I quickly realized the paper is slightly different.
MIO stands for Mobile Ideal Original.
I'll link below to JetPens.com where I bought the products. They come in and out of stock frequently, so just set up a 'notify me' thing on JP if they don't have them the day you try to order some.
Both are great for fountain pens and rollerballs. Minimal ghosting as you can see in the pic.
Store links on JetPens:
The "plain one"
[Kokuyo Campus Notebook – A5 – 7 mm Rule – 70 Sheets]