Another Quick Rave – Bivo Bottles
tl;dr: Bivo Bottles Rock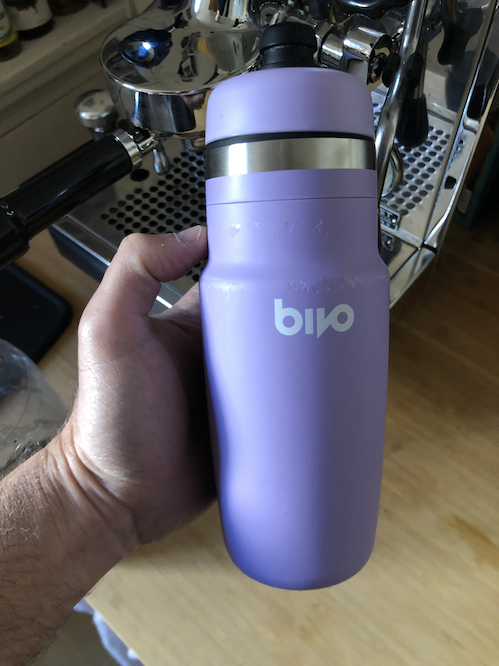 No, I didn't buy one of these bottles because it's close to the name of the mascot of my alma mata. I bought one of these initially to be able to clean it more easily and to help me stop buying plastic that wears out.
I had noticed that despite some of my best efforts, my standard plastic bottles were getting kind of nasty on the inside. It's not that I wasn't cleaning them well, I just wasn't able to dry them well. In fact, that's still a difficulty for me in my apartment.
There's not much to say – it's a bottle. It's a metal bottle with a coating. Hopefully it will keep me from buying more plastic long-term.
You may wonder how to drink out of it since you're not able to squeeze the metal bottle- but it's fine, the straw piece helps with the flow. They have more info on their site here.
The ONE drawback, if there is one, is that the bottle doesn't fit well in all bottle cages. It fits great in one of my bikes, but on the other one it's just slightly more snug. That's about it.