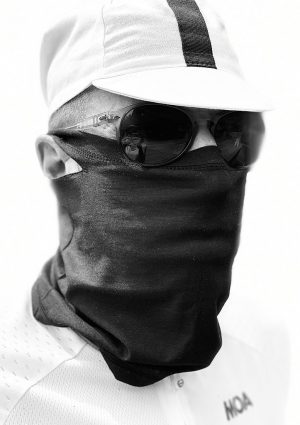 Some people have asked where I got the masks that they've seen me wear in my selfies from the bike. Most of those are Eliel Cycling Masks. These are great for my rides.
Quick notes on the Eliel: thin material, like jerseys. Great on rides and during runs. They come in 5 packs too.
The only downside that I can think of is that on my rides that are longer than 2 hours, they do tend to stretch a bit so when I'm on my way home on the bridge, the wind can sometimes blow the mask off my nose. This is likely my fault if I'm on a 2.5 hour+ ride because I pull the mask under my chin when I eat/drink more.
I also got two "Pandanas" recently from Pandana USA based in Boulder. I just got them so I've only worn one once on a ride but it worked really well.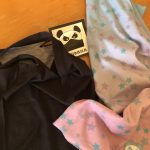 I tried the Coolmax one on a 2 hour+ ride that was a mix of SF "summer" and real summer and I wound up keeping it on the whole time like I do with the Eliel masks. It was fine.
The ear hole things on the side helped too when I got back to the windy bridge, but I didn't really need them.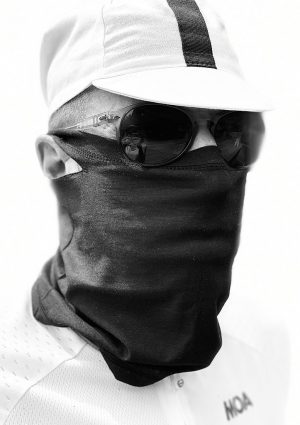 I'll try my non-coolmax one soon and report back. I highly recommend these so far.
FYI – We also have two from Rickshaw Bags in SF which we wear while doing less strenuous stuff.

Oh, and shout out to the Paceline Forum for the Pandana info. I found them via an older thread.