Some Thoughts on Jump Bike and Bike Share
I've been playing around with the new Jump bikes on my commutes recently and some folks had asked what I thought of them so far. Here are my impressions, but also some thoughts on comparing them to the Ford Go Bikes (and program).
Just for background's sake- I'm a member of the Ford Go Bike Program. I have a yearly subscription and I signed up when they first launched. I signed up for Jump recently because I had been seeing them around in the neighborhood more and also know one of their Ops Managers and got interested after talking to him more about what they were doing with the program.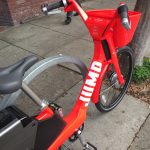 Jump is a bike-share service. You sign up, give them your credit card info for billing and download their app* (there's a way to use the service w/o a smartphone too).
To get a bike, you look in the app to see if there's one near you and if there is, you can reserve it through the app and go get it. When you get to the bike, there's a keypad on the back and you type in your pin.
This is much different from the Ford Bikes because Ford's bikes are all in docking stations. Although you can check online to see if the station is full or empty, you have to go to the docking station. Jump bikes are station-less. They do need to be locked up to a legitimate bike rack (ie not a parking meter) but there's no station.
What about the bikes?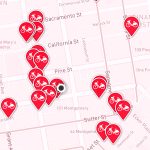 Jump uses e-assist bikes. Ford uses their traditional bikes. Both kinds are great- fenders, lights, baskets (well, Ford's aren't full baskets). Both are heavy.  E-assist means they have a motor in them, but you need to pedal for it to kick on. If you want to get sweaty and ride hard you can, but you can also use the motor to help you get up hills (and I've been testing this a lot). They cap out at just under 20mph too. They're pretty neat. You still need to be careful with when braking- the bikes are heavier than you realize.  note: Ford will have e-assist bikes available in March/April.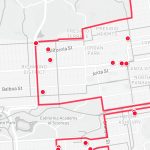 So for me- and this may differ for you depending on where you live and how you ride-
Jump advantages:
-bikes near where I live (usually) – (there's no Ford Go Bike station near me)
-electric assist
-I can reserve the bike
-big basket on front that can hold a box of baked pork buns (pic)
-$2/30 mins (compared to $3 for Ford)
-just partnered with Uber in test areas so you can use the Uber app to reserve/retrieve bikes
Jump disadvantages:
-Not as many around (for now)- but I've been able to get one whenever I've wanted one
-Potential for not being able to rely on one being in my area consistently
Ford "normal" bike advantages:
-monthly/yearly program
-can use your clipper card to rent
-a lot of stations in the flatter parts of the city and they're expanding
Ford disadvantages:
-need to be near a station to get and leave a bike
-no ebikes (for two more months)
-basket thing on front isn't as good as Jump's
So overall I'm impressed with the Jump bikes and I'll continue to use them if I'm not on my own bike. I'm tempted to leave the Ford program unless they get some stations closer to where I live.
But, if I were a commuter who comes from another city to SF on the daily commute I'd probably stick with Ford. If you get to the city via Caltrain- there's a Ford station right there. If you use casual carpool from the East Bay and get dropped off in the FiDi, there are stations nearby. The same goes for users of Transbay.
Have questions? Leave them for me in the comments